History: line placement for the OR. Does everything look ok?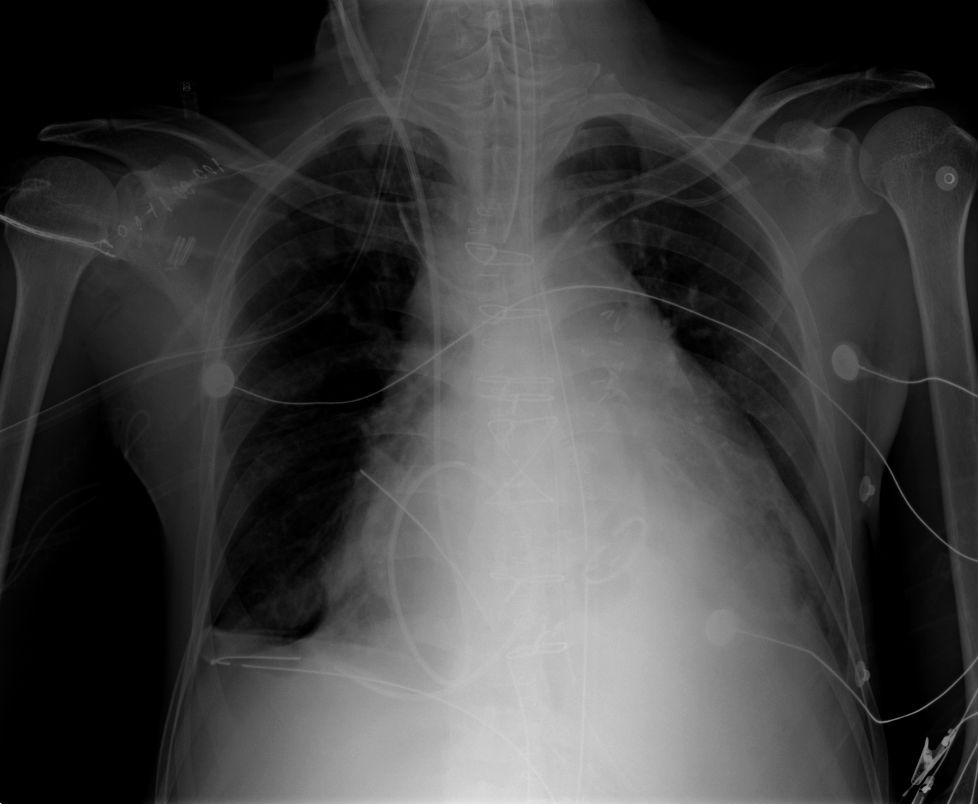 ---
Answer:
CLICK HERE FOR ANSWER
---
Answer:
1)Malpositioned Left subclavian catheter (extends into R IJ)
2)Malpositioned Right jugular Swan-Ganz catheter (extends into hepatic vein)
Did you see both? You have to check every one!
Let go through them. Correct ones first.

ETT - tip below the thoracic inlet and >2cm above carina
GI tube - tip/side port below GE junction (hard to see but I think so)
Mediastinal drain
Right chest tubes x 2  (No pneumothorax)


What about that left subclavian catheter?
Tip extends up into the right jugular vein.
Ideal = tip at SVC-atrial junction.
Repositioning needed!
What about that right jugular Swan-Ganz catheter?
Coils in the right atrium then extends caudal with the tip in one of the hepatic veins
Ideal = extends through right atrium with tip in the right or left main pulmonary artery.
Repositioning needed!

Shortcut? Not that I know of. Check every tube/line on every image.

But remember, the more you do anything, the faster you get at it. Repetition breeds speed. Try and get faster by experience, not by shortcuts.