Hx: survey CXR after MVA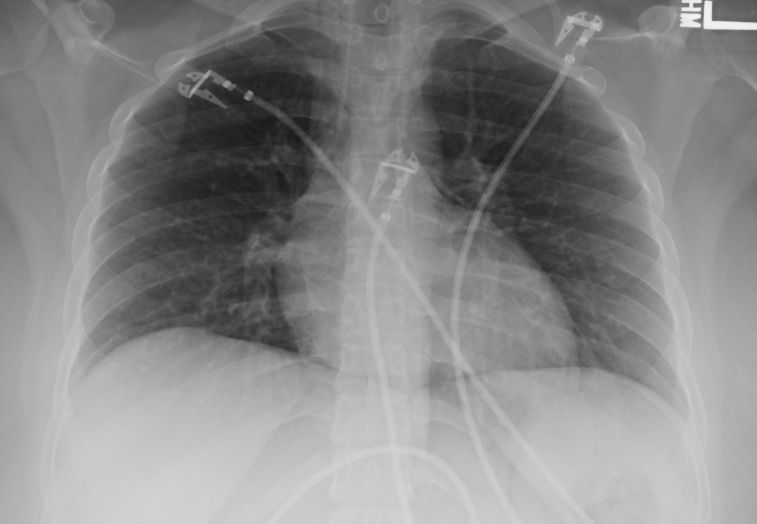 ---
---
Answer: Continuous Diaphragm sign of Pneumomediastinum
The heart rests on the medial diaphragms, so normally they are silhouetted out. When we see them (blue arrows) it means there is air between the heart and diaphragm

This can be seen with pneumomediastinum or pneumopericardium.
There is a more subtle lucency about the high left heart border (yellow arrow) which is also consistent with pneumomediastinum.
These findings can be difficult to see on CXRs, esp when not involving the neck/axilla.

Multitude of causes but besides penetrating trauma, my experience has been tracheobronchial barotrauma is very common.
Boerhaave's always seems to come up so inquire for correct hx (wretching/vomiting ?pill stuck?) and for  pleural fluid. Esophagram still gold standard to r/o

FYI: There does seem to be an association of this with inhaled illicit drug use (marijuana, cocaine). Typically in young males, ?barotrauma from breathe hold and deep coughing (I hear ) Condition is generally benign but often gets big w/u to exclude more concerning etiologies.