History: Fall, Elbow Pain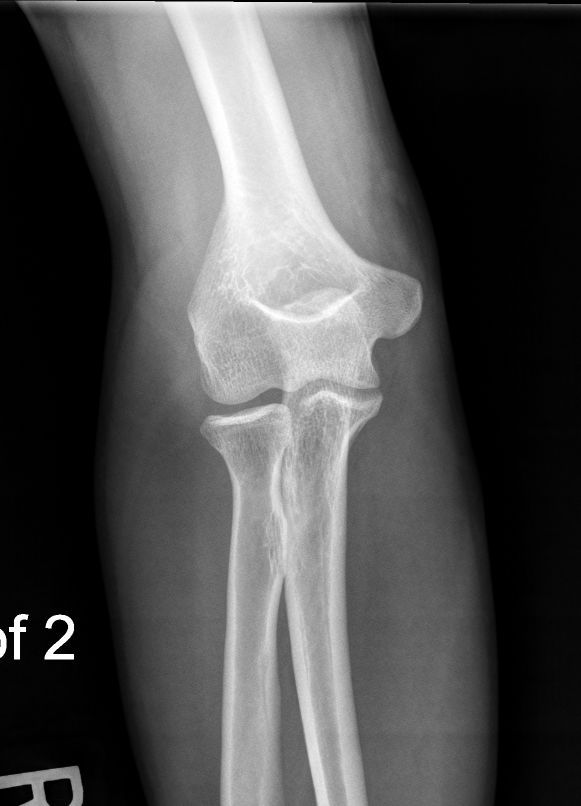 ---
Answer:
CLICK HERE FOR ANSWER
Case 2 Answer
Answer: Sail sign AND Posterior fat-pad sign= joint effusion
Given the history that is an occult radial head fracture till proven otherwise. Check out the nice radial head view the tech's took. Nicely shows the fracture that is near impossible on the other views.
Reference: http://radiopaedia.org/articles/radial-head-fractures