Case 21
History: Sick elderly gentleman with diffuse abdominal pain.
---
Answer:
CLICK HERE FOR ANSWER
Unhappy looking bowel, but do these help?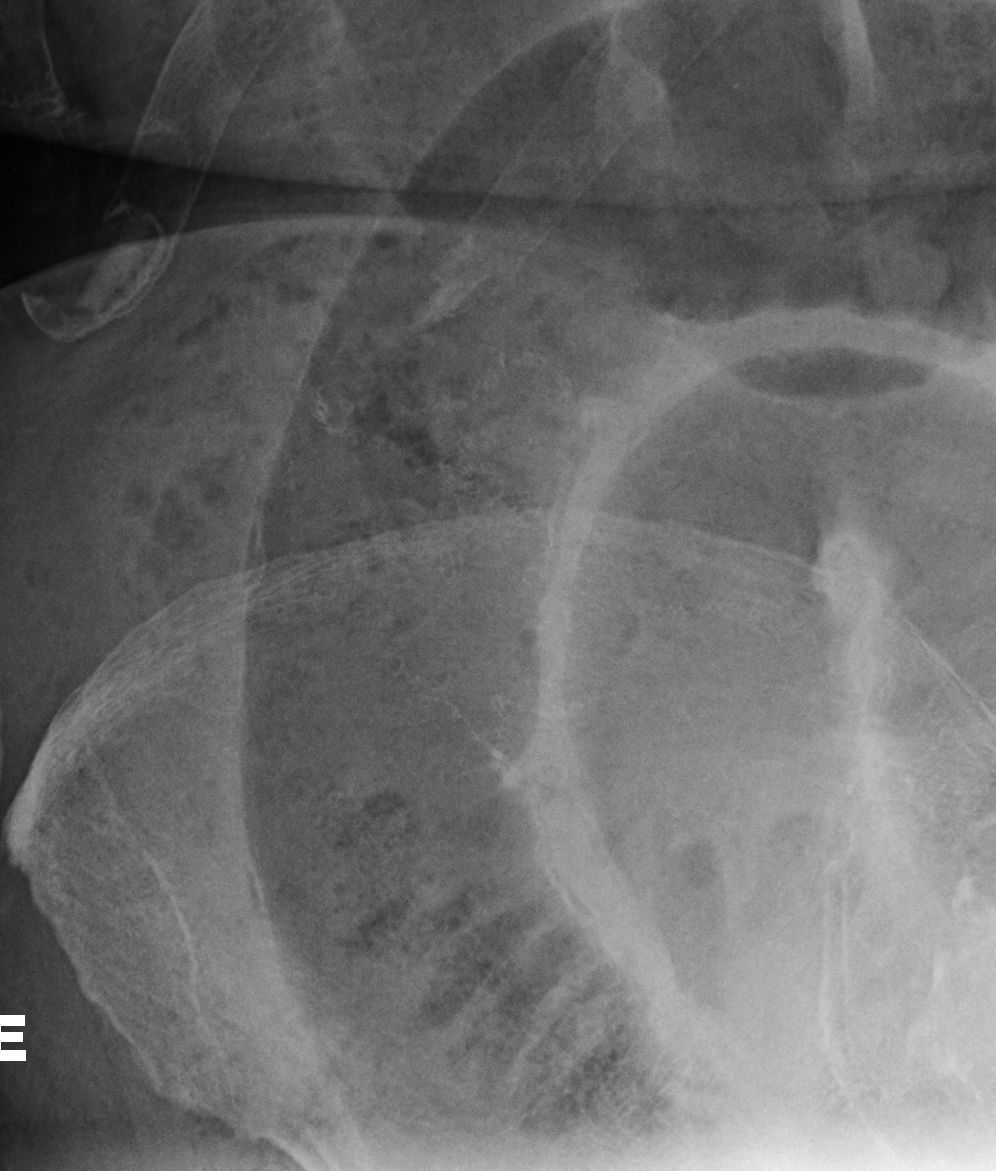 Answer: Ischmic Bowel
When we zoom in we can see the air within the small bowel wall (pneumatosis intestinalis) as well as the linear luncencies (air) in the liver consistent with portal venous gas (pneumatosis portalis).
Surgical Emergency!
In fact at this point the patient has a fairly high mortality. So this is a call NOW kind of case.