History: trauma, pain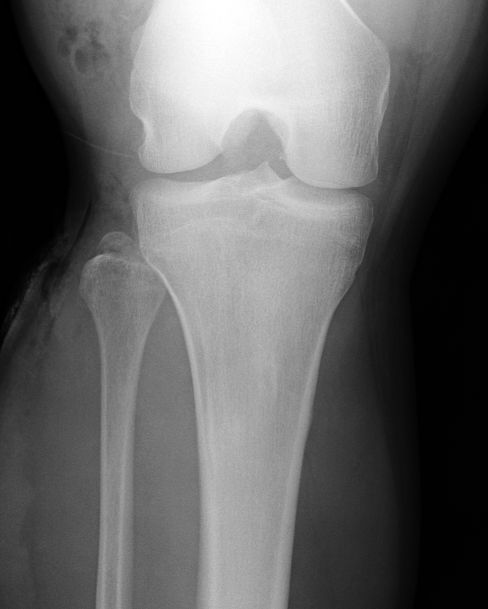 ---
Answer:
CLICK HERE FOR ANSWER
there is a little bone fragment at the fibular head. What's that called?
Answer: Arcuate Sign
This is the attachment of the lateral collateral ligamentous complex and this is indicative of an injury to that complex. Why is it important? Because they commonly are seen with cruciate ligament injuries, and although the ACL injuries are easily diganosed, this finding is concerning for a PCL ligament/posterolateral corner injury, which if not addressed, will cause the ACL repair to fail with chronic posterior instability of the knee.
This is a large one. Most are under 1cm in size so Keep Your Eyes Open! I've seen several missed on the preliminary report.
Reference: http://pubs.rsna.org/doi/full/10.1148/radiol.2442042160